Home >> About Us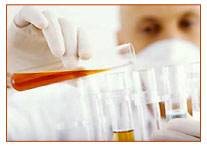 Wholesale supplier and exporter of reclaimed rubber, crumb rubber used in tyre, tube, rubber mats, hose pipes, auto parts & all other rubber moulded goods.
We, at Arihant Oil & Chemicals, are involved in providing solutions to our clients by offering premium quality products. We have been spending huge capital investment in product development and technology advancement. Our technical team, in co-operation with various rubber research institutions, has been working closely towards improving rubber-processing methods. We maintain the winning stride in the competition by continually upgrading our technology and appraising the performances of our employees. We export Reclaim rubber which is de-vulcanized crumb rubber. Di-xylene Di sulphide is used to vulcanize crumb rubber. We also import Styrene Butadiene Rubber (SBR), Poly Butadiene Rubber (PBR), Nitrile Butadiene Rubber (NBR), Carbon Black, Rubber Compound Scrap, Crumb Rubber, all types of synthetic rubber and rubber compounds.
OUR GAMUT OF PRODUCTS:
Our reprtoire of products are in demand in numerous corporate houses due to their quality. We make sure that our clients get what they want, which makes our customized products appealing to them. We are famous in providing finest quality reclaim rubber. Reclaim rubber may not have properties comparable to virgin rubber. It still has tremendous opportunities in tyre and non-tyre rubber products. The properties of reclaim rubber are quite distinctive as it has certain favourable chemical properties and gives processing benefits to rubber compounds. Reclaimed rubber is made from crumb rubber. The most common rubber reclaiming process is described as follows:
Crumb rubber is mixed with oil, and chemicals which are expected to de-vulcanize the rubber.
The mixture is heated under pressure.

The resulting partially de-vulcanized rubber may be formed into slabs or bales and shipped to manufacturers who process and vulcanize the material with virgin rubber or plastic resin.
OUR EXCELLENCE...
We are on a never-ending quest for quality. We have possess highly proficient and experienced technocrats and business oriented personnel. The team of professionals has the expertise in their areas of operations and their supervision makes sure to inspect the production process for quality finish. We have always been involved in adapting absolute new emerging techniques in terms of quality as well as production process.
OUR FACILITIES...
Our infrastructural set up is one of the biggest strengths. Our state-of-the-art production unit helps us to engineer premium quality products. We possess hi-tech machines that yield efficient results. We continuously upgrade our technologies to keep pace with our competitors both in domestic as well as international markets. Our engineers are engrossed in innovating new concepts for the ease of our clients.
OUR PATRONS...
Our quality products have helped us to cut through the break-neck competition. We have a set of satisfied clients all over the world which encourages us to improve the quality of our products.